Anano Real Life Baby Dolls Boy Chubby Body 20 Inch Reborn Baby Dolls That Loo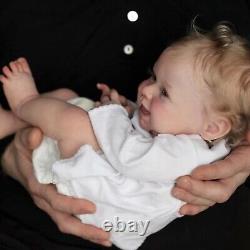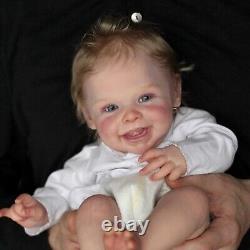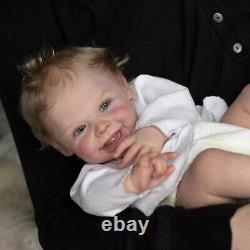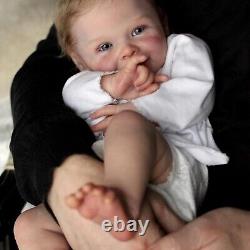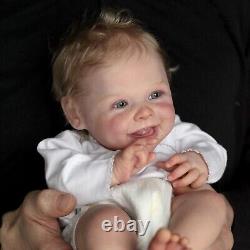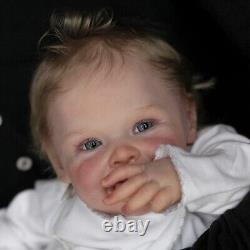 Anano Real Life Baby Dolls Boy Chubby Body 20 Inch Reborn Baby Dolls That Look Real Looking Baby Dolls Realistic Newborn Baby Reborn Dolls with Hearty Smile & Flexible Limbs Posable Soft Baby Doll. Color: White Romper+dummy+bottle+diaper+birthcard Brand: Anano MPN: 24NPK18-2-2123 UPC: Does not apply EAN: Does not apply. Product Dimensions: 18 x 10 x 7 inches. Item Weight: 2.88 pounds. Realistic baby doll [Features]: 1.
The baby dolls has real life blush skin blue veins, 2. Soft baby doll with cloth body, 5.
Many customers appreciating the artistry and craftsmanship involved in creating these lifelike dolls, while others find comfort in the dolls######x27; realistic appearance and use them as therapeutic aids. Real life baby dolls [Size & Net Weights]: the bebe reborn at 20inch 50cm, life size proportion 1:1, weighs about 1.3kgs. Weighted baby dolls that are simulated a real baby feel, they also bring immense joy and happiness to our lives.
Life like baby dolls that look real [Material]: the silicone reborn babies constructed from silicone vinyl + cloth body. Head/Full limbs -- Silicone vinyl, soft, squishy. Reborn baby dolls girl [Functions]: many customer appreciated for its artistry, therapeutic value, or role-playing potential, storytelling hobbies, creating elaborate scenes and narratives featuring their dolls. Some even treat the dolls as if they were real babies, dressing them up and taking them out in public to show them off.
Silicone reborn baby [Gift Set]: silicone reborn doll x1, baby doll clothes (as pic) x1, Nurturing Bottle x1, Pacifier x1, Diaper x1, Birth Card x1. ###128144;Hello, Are you someone who loves babies or toddlers, but for various reasons such as age, readiness, or inability, are not able to have children of your own? If that's the case, we have a solution for you. Anano reborns is the best choice, a means of having a realistic parenting simulation that is also enjoyable.
These silicone reborns are expertly crafted to resemble actual babies or toddlers, providing a lifelike experience that closely mimics having a real child. Not only can you enjoy the experience of caring for these dolls or toddlers, but they can also serve as a therapeutic tool for individuals who yearn to have a child but can't. So, if this resonates with you, we encourage you to consider investing in a reborn doll or toddler from Anano.
They will provide you with the opportunity to experience parenthood in a simulated fashion, while also providing comfort and joy through their realistic nature. ###128152;Special features: real skin: blue veins, red capillariesSoft silicone materialLife size 1:1 proportionExtra added body weight360° flexible limbs###128260; ###128700;Identity: Size: 20 50cmWeight: 3 lbsSkin color: CaucasinLimbs: Full limbs, rotating 360°. Body: cloth body filled with PP cottonHair: Hand ROOTEDEyes: crystal blueEyelashes: rooted Fingernails: milk half moon shape on the light blush nail bedGender: Unisex ###128230;Package: Reborn baby doll 1###128118;, pacifier 1, bottle1###127868;, diaper 1, birth card 1###128203;, outfit: 1###128087.

---