BABESIDE Full Body Silicone Reborn Baby Dolls Girl 12 inch Soft Flexible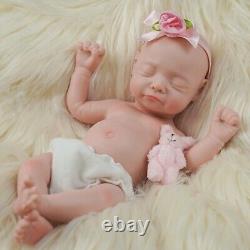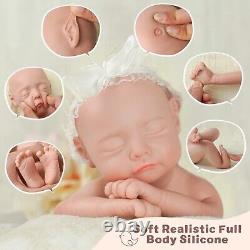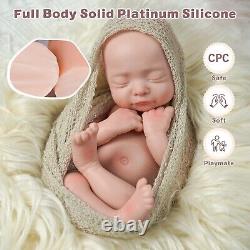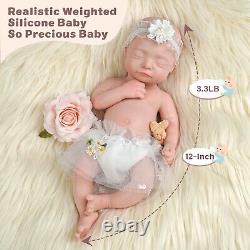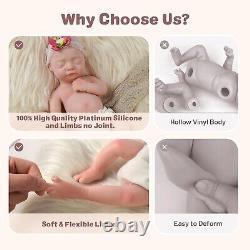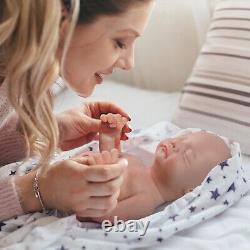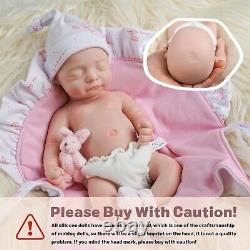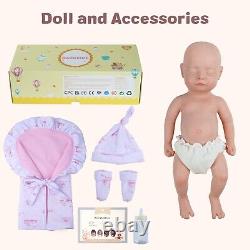 BABESIDE Full Body Silicone Reborn Baby Dolls - Girl 12 inch - Soft Flexible Realistic-Newborn Baby Doll, Not Vinyl Dolls, Asleep Solid Platinum Silicone Dolls Real Life Baby Dolls - Gifts Kids Girls. Color: 12in Girl Kai Brand: BABESIDE MPN: RSG005AFWB-TC UPC: Does not apply EAN: Does not apply. Product Dimensions: 12 x 6 x 4 inches. Item Weight: 3.3 pounds. Sleeping Cute Silicone Baby : Little sweetheart is snuggled in and sound asleep - as content as can be! Her little arms are lifted up beside her head with a comfortable sleeping posture.
She######x27;s so silky soft, you may be tempted to nap with her too! Real Baby Feeling : This adorable realistic baby doll girl is 12-Inch long and weighs 3.3lb with solid platinum silicone weighted body, totally different from hollow vinyl-dolls. Her skin is of good softness with realistic texture. Every time you hold her, you######x27;ll find how realistic and soft she is! Safe and Squishy Full Silicone : Our baby doll that looks real is made from soft and squishy full solid silicone, safe and non-toxic, very friendly to kids.
Her skin is very soft to the touch and the lower part of her extremities are softer and wiggly, and also she needs to be handled as you would handle a newborn baby especially the soft heavy head. Collector######x27;s and Mum Best Choice: Our silicone reborn baby dolls are so real and lifelike, booming to be become the best choice for doll collector######x27;s, hobbyists, mum. Also suitable for bimidwives, maternity wards, and all teaching areas dealing with premature babies or small babies. Take Her Home Now : You will get 1 silicone baby doll, 1 swaddle, 1 briefs, 1 hat, 1 pair of socks, 1 nursing bottle. Please note that the doll######x27;s head has silicone injection hole, which is one of the process of making dolls, so it will leave a slight mark on its head.
This is not a doll######x27;s quality problem.

---