Jordis by Sabine Altenkirch A Reborn Beautiful Baby Girl COA! SOLD OUT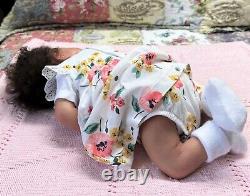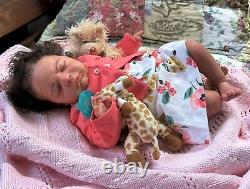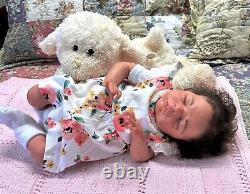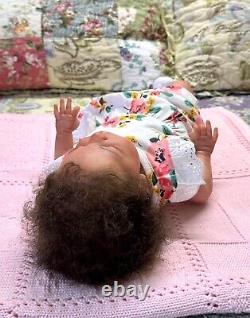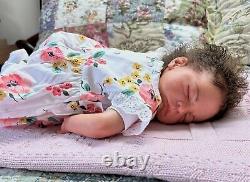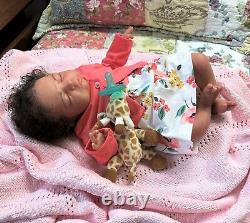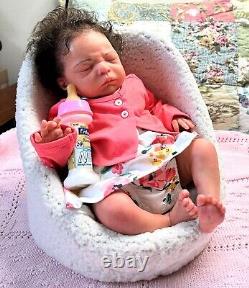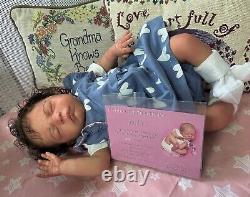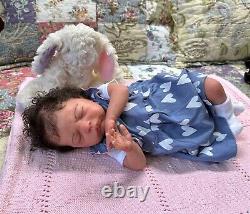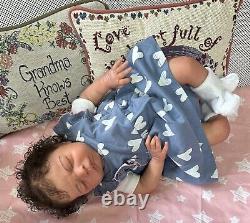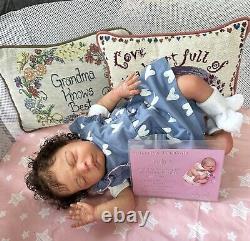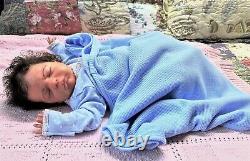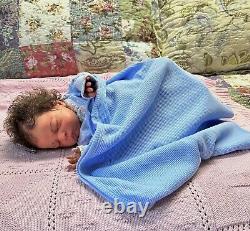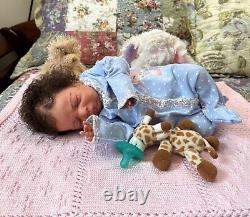 This Baby girl will capture your heart as she has mine. She is such a classical beautiful baby!
She is the Sculpt Jordis by Sabine Altenkirch. A Very talented sculpture and beautiful artist.
She is so endearing with her beautiful face and innocent expression. The realism of her is AMAZING! I used genesis heat set paint in many, many, many thin translucent layers to achieve the depth in the skin. This process takes several Days to accomplish but it gives a true and lifelike skin tones. No detail has been overlooked on this precious baby.
She has many different color undertones to bring true to like depth to her skin. This baby just brings a smile to your face she is 19 inches long and has chubby full Legs and full arms! Who can resist such a precious baby with the sweetest little face. She is so Beautiful that you will just want to hold, snuggle and kiss her. Her nose was not opened but darkened for realism.
All of her nails have been done so as to appear to be freshly clipped. They were then sealed with a satin varnish. She is a simply STUNNING baby!
She has a Doe Suede Body that was designed specifically for her you can pose her any way you would like. Her body and limbs have been carefully weighted with glass beads and premium poly fill. Her head has been weighted also and sometimes on smaller babies must be supported just like a real baby this baby girl is Newborn size she was born on August 5 2023. She will be coming to you from a smoke and pet free adult home she has been handled by me only all clothes were bought just for her and they are all new. She was so much fun to shop for her.
She has Beautiful Dark Brown Slumber land mohair its sooo soft. The hair has been glued on the inside with a sealant This Hair is so soft just like real Baby hair. The pictures don't do her justice she is so Beautiful in person. PLEASE VIEW MY OTHER AUCTIONS!!!!
AND CHECK OUT MY FEEDBACK. She can come to you as a Boy or Girl it is up to you thank you again. Pictures Weight 4 Lbs 13 Oz19 Inches. This baby girl comes with new outfits bought just for her she wears newborn size clothes.
This Baby Has no Magnets they are Very Strong Please Take Caution Around PACE MAKERS!!! She will come With a Blanket to keep her warm. I have no control over your Countries Custom.

---