QUINBEE OOAK REBORN DOLL GIRL! Vinyl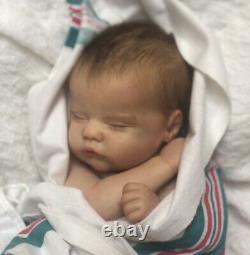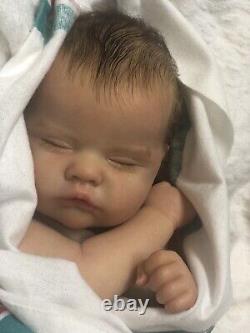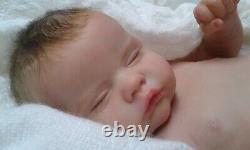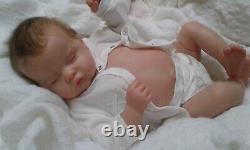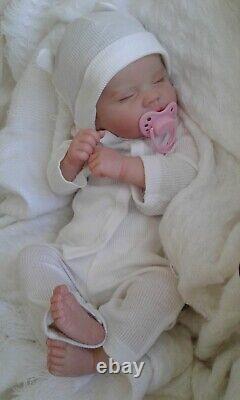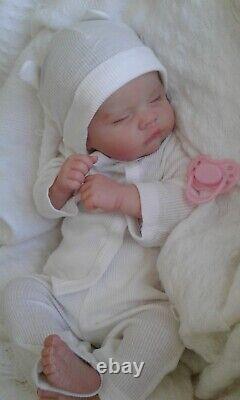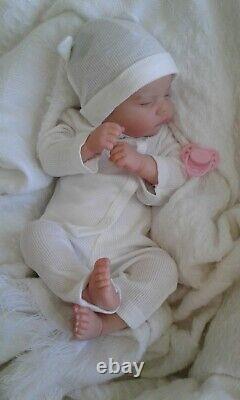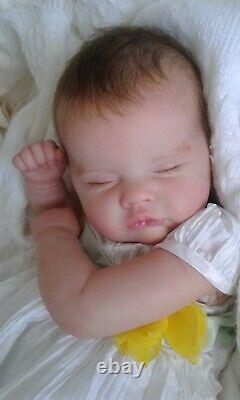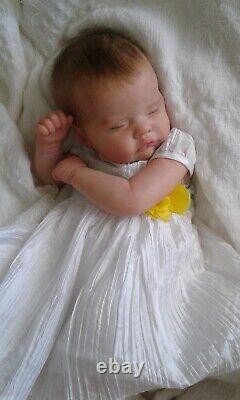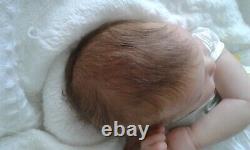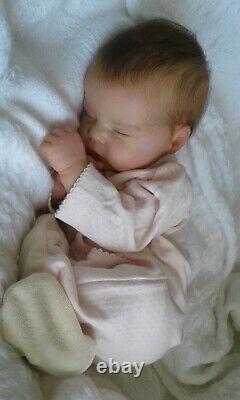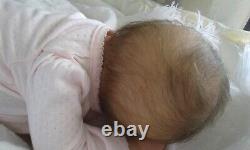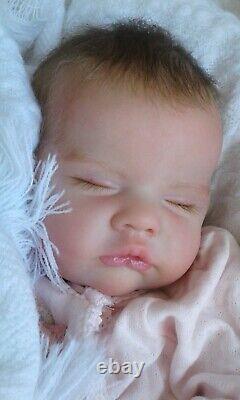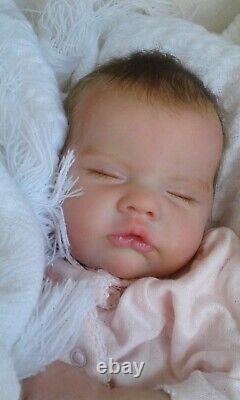 Rooted 3 DIFFERENT SHADES OF MOHAIR. Genesis Heat Set Paint (GHSP). Many months have been spent on my creations. No sand has been used in any of my babies, but only the finest materials Glass beads, soft polyfill. They are carefully painted GENESIS HEAT SET PAINTS with the finest of detail of real life skin tones I constantly strive for REALISM.
My babies skin do not have harsh mottling, I paint the effects of color not the over exaggeration of color. Her veining is very subtle and under the skin where it belongs. My pallet consists of 15 different colors.
Unfortunately the camera can not capture all the colors used. Every color has been custom blended to create the most realistic skin tones possible. Nose have not been opened, but softly shaded to look opened. Several shades of the finest quality mohair is used.
A "living skin" texture is applied without the harsh rough feel to babies skin. Just a slight texture to avoid fading or shine, and healthy glow where it naturally would be. My babies are never chalky looking, but have a dewy newborn baby skin. They are then weighted the correct weight with a floppy head and therapeutic cuddly soft cloth body.
Then in completion a final touch is added.. The scent of a real baby. Please note I add scent at the end, so if allergic I can omit the scent.
PICTURES TAKEN IN NATURAL DAYLIGHT AT DIFFERENT TIMES OF DAY. Different monitors may show variations in color.

---