Reborn Doll MILEY By Cassie Brace, Reborn By Kelli Maple LE #425/2200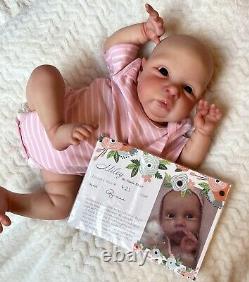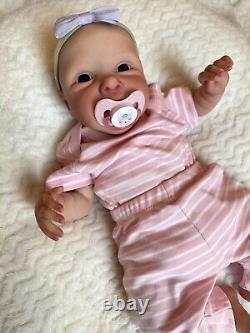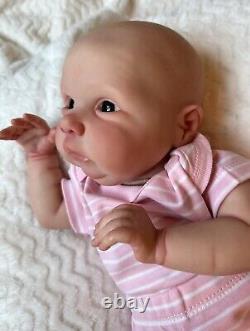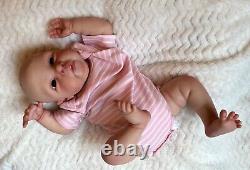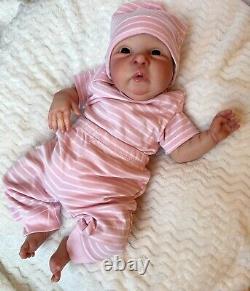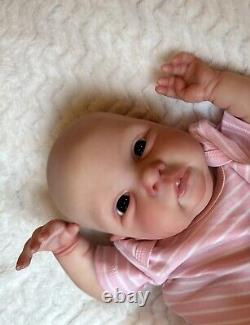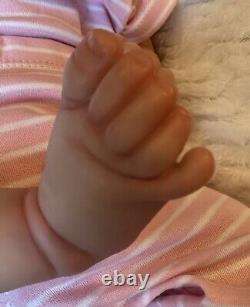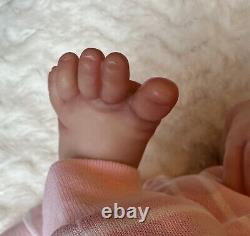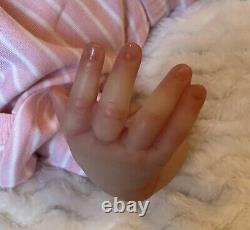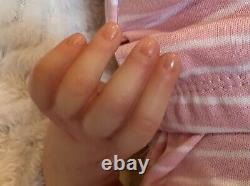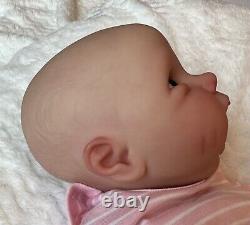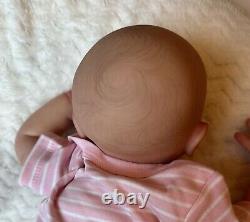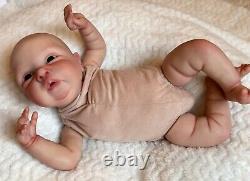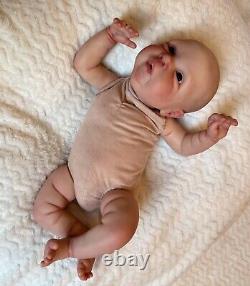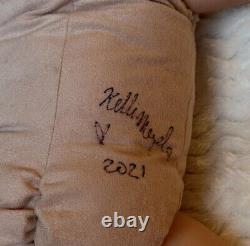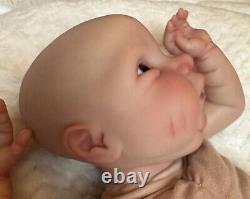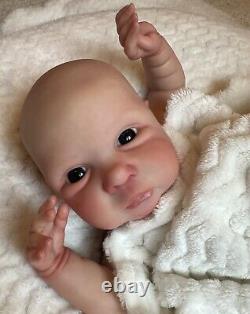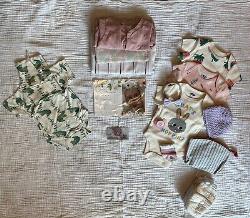 Cassie Brace's "Miley" Reborn By Kelli Maple of Little Mouse Nursery COA limited edition 425/2200. Miley has full arms and full legs on a cloth body.
Miley has dark blue glass eyes and lightly painted wavy blond hair. Miley is 20 inches long and weighs 5 pounds. Miley has 2 cute baby scratches on her cheek, and a scratch on the back of her arm, Miley has also been signed on her body by Kelli. Miley is very floppy so her head needs supported and she will come with a pacifier made just for her! Miley is so sweet, I love her expression so inquisitive!
Miley will come with everything in the last photo plus her COA and Kelli's business card.

---