Tina Kewy Partial Silicone Baby Doll Cloth Body Bray 17 Reborn Boy Or Girl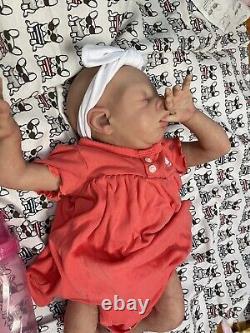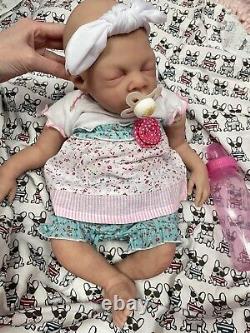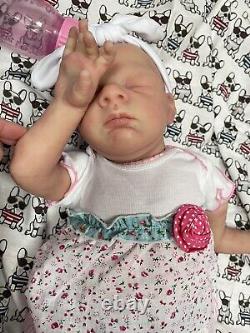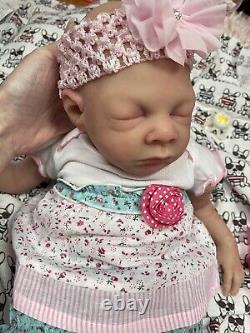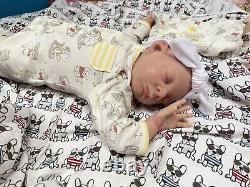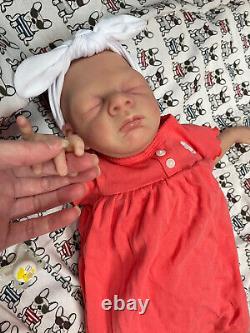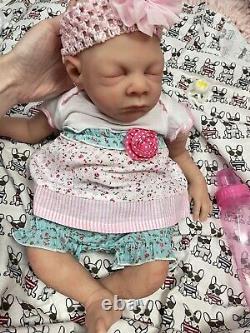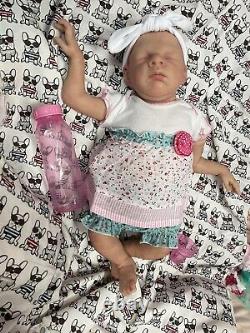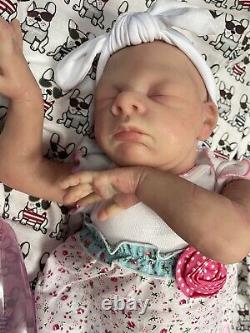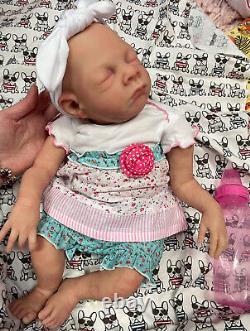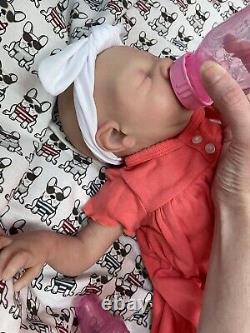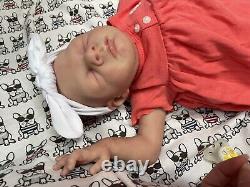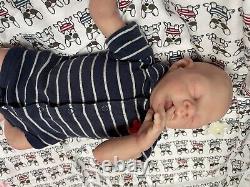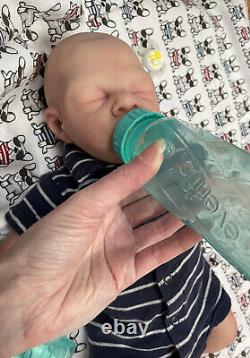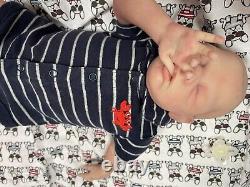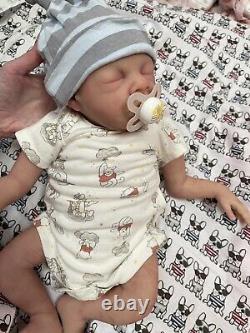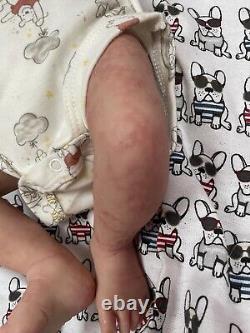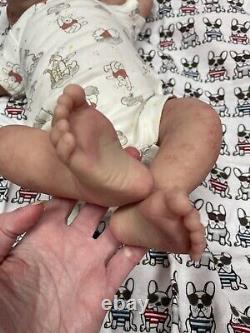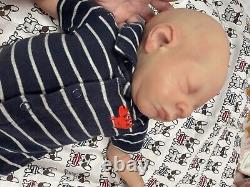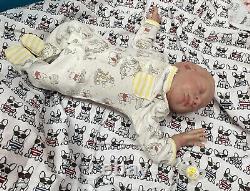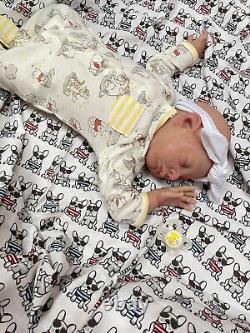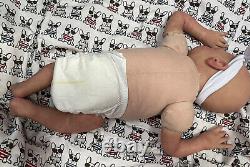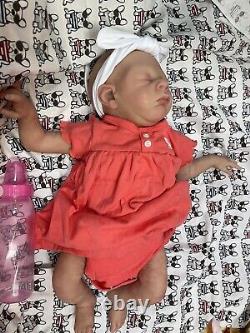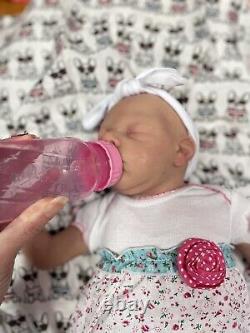 This is baby "Bray" that is the sculpt name. Artist who sculpted Bray: Tina Kewy or Lucy Aolani. Weight: Approximately 5 or 6lbs. Silicone is soft and silky smooth! This baby has a silicone head. Cloth Body: Due Suede filled with soft Polly Phil and glass bead pellets. Fits into Newborn size clothing. I think there weren't many of this sculpt made. Babies mouth has been opened so he or she can take a modified pacifier. Babies ear canals have been opened for realism. This baby can come home to it's new mommy as a Boy or as a Girl Please specify at check out which gender you would like this baby to come home as.
If you choose Girl she will come with the following. Winnie the poop sleeper & matching onesie. 2 Dresses as shown in the pictures. Diapers cloth & real baby diaper.
Pink even flow baby bottle. A dog blanket as shown if you want a more girlie blanket please message me and I can swap that for you. If you choose for this baby to come home to you as a boy you will get the following.
Dark blue & white stripe crab onesie. A Dark blue frog sleeper (not shown). Blue & gray striped hat. 1 cloth & a few real baby Diapers.
Teal even flow baby bottle. A fun dog blanket as shown. Bray is a Rare and hard to find baby! You can change out this baby to be a boy and a girl as you wish.
That is the great part about cloth bodies. This baby needs its head supported like a real baby. This baby because of the silicone giggles on its own when moved, you have to be very careful when changing this babies clothing take care not to damage its delicate fingers. Baby can be powdered with corn starch using a new unused makeup brush as needed. This baby is not recommended for children, it is a delicate artist doll that can be damage if pulled or not taken care of properly. Recommended for collectors, or responsible ones who use these as therapy dolls. Baby is from a smoke free nursery!

---